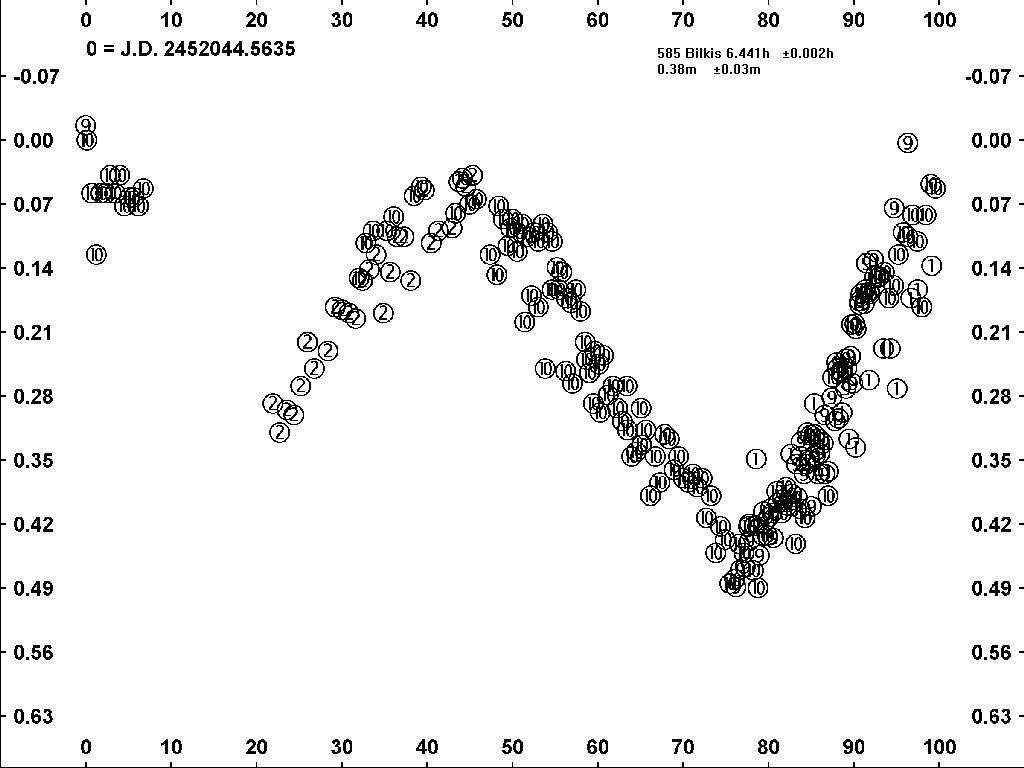 Bilkis is a type C asteroid of about 52km size. It has a semi-major axis of about 2.4AU and inclination of 7.5. It was discovered by A. Kopff in 1906 February and was given the Koran name for the Queen of Sheba. Robinson obtained data on several nights in 2001 May through August.

Specifically, the data used to find a lightcurve solution were obtained on 2001 May 14, 15, June 25, July 8, 9 and 16. During the span of used observations, the phase angle of Bilkis decreased from 17 to about 11.5. The resulting lightcurve, shown in the phased plot of Figure 2, has a period of 6.442h +/-0.002h and amplitude of 0.38m +/-0.02m

Published in the Minor Planet Bulletin Volume 28, Number 4, A.D. 2002 October-December.